'It's hard to let it go' – Josh Moore looks to the future after miracle recovery | Horse Racing News
Edward Whitaker (racingpost.com/photos)
" title="Josh Moore pictured last year at his family's Cisswood Racing Stables in West Sussex" class="js-imageLoader" data-at-xn="https://www.rp-assets.com/images/news/2021 /11/28/101593-medium.jpeg" data-br-n="https://www.rp-assets.com/images/news/2021/11/28/101593-medium.jpeg" data-br- m="https://www.rp-assets.com/images/news/2021/11/28/101593-large.jpeg" data-br-w="https://www.rp-assets.com/ images/news/2021/11/28/101593-large.jpeg" data-br-xw="https://www.rp-assets.com/images/news/2021/11/28/101593-large.jpeg " onclick="return false;">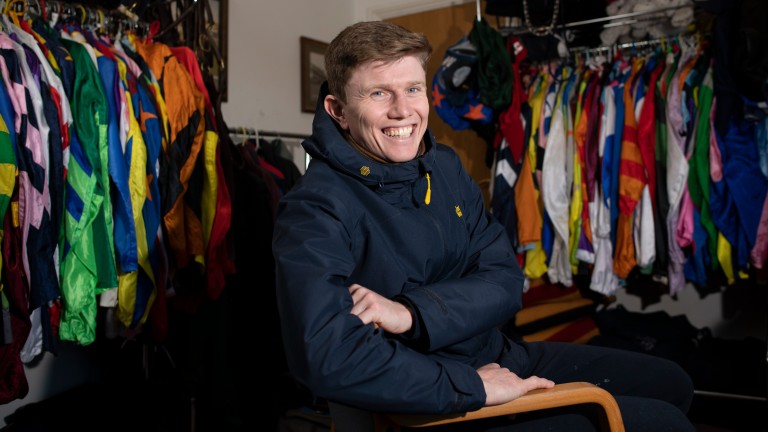 Josh Moore pictured last year at his family's Cisswood Racing Stables in West Sussex
Edward Whitaker (racingpost.com/photos)
Josh Moore has said he is finding race-riding hard to let go as he faces up to the future following his miraculous recovery from a fall at Haydock in April that nearly took his life.
Moore and his partner Phoebe Cruse were speaking to the Racing Post for a major interview in Sunday's newspaper in which Cruse recalls the harrowing circumstances of Moore's stay in hospital, including rushing to hospital after a 2am phone call when she thought she had lost him, and Moore reflects on his return to health and future in the sport.
That future is highly unlikely to involve a competitive return to the saddle, with Moore instead earmarked to take over training from his father Gary at the family's Cisswood Racing Stables near Horsham in West Sussex.
"I would love to ride on the Flat but 8st 3lb is a long way behind me," he said, not yet ready to formally announce his retirement but happy to look back at a career that yielded 269 jumps wins, including a 2015 Grade 1 triumph for his father over the ill-fated Ar Mad.
"Obviously I'm gutted at the amount of injuries I've had," he said. "A lot of the lads get lucky with their falls and some have never even broken a bone. I've lost count of how many I've done. I think I've had five shoulder operations over the years.
"That alone should have been enough to tell me not to carry on, but I've always felt I could do the job quite well. I like to think I don't muck up too often – although when you think about the amount of injuries I've had, I must do something wrong!
"Back in October, when I did my back, I did realize I probably couldn't be doing this for much longer. Typically, I then got an even worse fall that had consequences. The thing is, I enjoy riding horses. I enjoy racing them even more. It's hard to let it go."
Read more from Josh Moore and Phoebe Cruse in The Big Read, available in Sunday's newspaper or online for Members' Club Ultimate subscribers from 6pm on Saturday. Click here to sign up.

---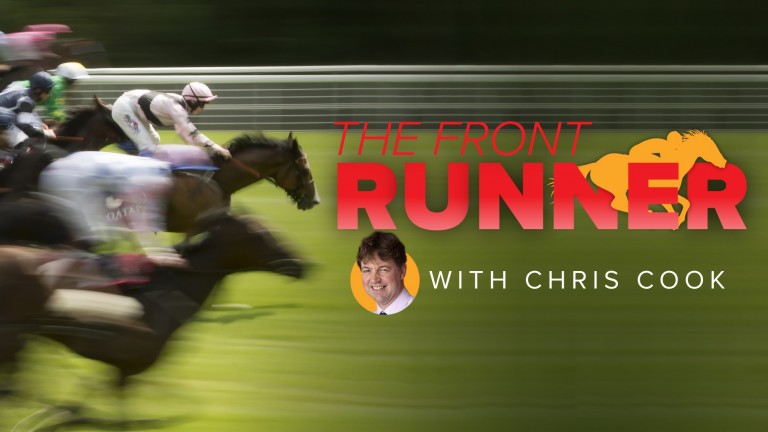 The Front Runner is our latest email newsletter available exclusively to Members' Club Ultimate subscribers. Chris Cook, a four-time Racing Reporter of the Year award winner, provides his take on the day's biggest stories and tips for the upcoming racing every morning from Monday to Friday
FIRST PUBLISHED 3:00PM, AUG 5 2022